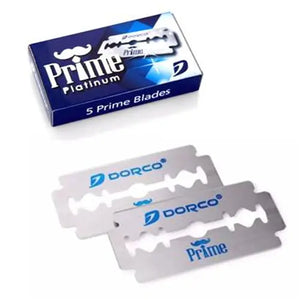 The NEW Dorco Prime Platinum Double Edge blades.
The high quality Dorco Prime blades have been extensively shop tested and are very popular in barber and styling shops.
Only slightly more expensive than standard double edge blades but they stay sharper longer and are much smoother
Each carton contains 10 packs of 10 blades.