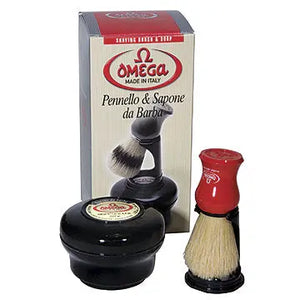 OMEGA 4" natural boar bristle Shaving Brush with a red plastic handle.
2" Bristle set in black plastic ring.
Includes a black brush stand and a 147 g bowl of OMEGA Shave Soap Cream. Cream contains Coconut Oil, Glycerin, with a light Menthol scent.
All items made in Italy. Additional shave cream available from this seller.